News from Across Virginia
Autism Diagnostic Observation Schedule - 2 (ADOS-2) Workshop
Autism Diagnostic Observation Schedule (ADOS) - 2 Workshop
Presented by: Norm Geller, Ph.D.
January 26 & 27, 2015
8:00am-4:00pm
Bedford, VA
The Welcome Center
816 Burks Hill Road
Bedford, VA 24523
Workshop Overview: The ADOS - 2 is a semi-structured standardized assessment of communication, social interaction and play or imaginative use of materials for individuals who have been referred because of possible autism or other pervasive developmental disorders (PDD). The ADOS - 2 consists of standard activities that allow the examiner to observe behaviors that have been identified as important to the diagnosis of autism and PDD at different developmental levels and chronological ages. Planned social occasions, referred to as "presses" are created in which a behavior of a particular type is likely to appear. Structured activities and materials provide standard contexts in which social interactions, communication and other behaviors relevant to autism are observed. The schedule consists of four modules, each lasting 30-45 minutes. The appropriate module is given for the child's or adults developmental and language level.
The 2-day workshop teaches the attendees how to use the ADOS-2 in clinical practice or educational assessment to assess and diagnose or determine eligibility of autism. Our expert training staff will describe the ADOS - 2 and demonstrate administration and scoring for educational eligibility. Instructional methods include lecture, videotaped administration and scoring, and discussion. Participants will have the opportunity to practice scoring while observing the administration of the ADOS - 2. Participants will also have practice administering the ADOS - 2.
The workshop is designed for clinicians and educational personal with a prior background in autism and formal testing, for example: physicians, psychologists, school psychologists, educational diagnosticians, speech/language pathologists, occupational therapists, counselors, and social workers. Individuals with less background in testing but who provide service for individuals and families affected by autism may take the workshop for informational purposes. The workshop is limited to 40 participants to allow for personal interactions with the instructor.
The workshop runs from 8:00 a.m. – 4:00 p.m. with morning, lunch, and afternoon breaks.
Speaker Bio: Dr. Norm Geller has been helping children, adults, and families through assessments, evaluation, and educational program planning for over 30 years. He received his Ph.D. from Virginia Commonwealth University and his Masters degree from Vanderbilt University. He has specialized in autism and psycho-educational assessment and is an independent trainer for the Autism Diagnostic Observation Schedule-2 ADOS-2.
Important Registration Information:
Registration is Limited to 40 Individuals.
Registration for 2-Day ADOS - 2 Training - $200, $225 after December 20, 2014.
Light refreshments will be provided.
Participants are asked to bring their own ADOS - 2 Manual
(Can be purchased at Western Psychological Services – 1-800-648-8857 or visit www.wpspublish.com)
To Register for the ADOS Training, please visit this link:
http://www.vcuautismcenter.org/registration/live/index.cfm
For more information, please contact Wendy Kulpa, ACE Administrative Coordinator, at wakulpa@vcu.edu or 855-711-6987.
Alexandria City Public Schools and ACE: Continuing the Momentum
Alexandria City Public Schools (ACPS) has partnered with ACE as a division in the Cohort 2 Phase of the ACE Embedded Technical Assistance Project. Their application was among the top scorers on the selection rubric. What impressed ACE staff most about this dynamic division was that an Autism Plan had already been in place since 2011. When the ACE-ACPS relationship began last spring, the Autism Team, headed by Dr. Erin Stone, BCBA-D, were revising this comprehensive plan to focus their efforts. The Autism Workgroup in ACPS, which includes parent members, is extremely active and progressive in their desire and advocacy in ensuring students with ASD receive the highest level of quality services. Most of the initiatives on their pre-existing ASD Plan were derived from an exhaustive strategic planning effort by a workgroup made up of school-based staff, administrators, Central Office staff as well as parents. This collaborative process of data collection and task development has resulted in several initial changes and improvements in how programs are evaluated and instruction is delivered throughout this division.
The ACPS parents and autism team recognized that joining forces with ACE would enable them to continue their momentum in accomplishing many of their priority goals. Last May, staff from ACE and ACPS forged ahead with a rigorous data collection process that included staff/parent surveys and a program evaluation tool called the Autism Program Environment Rating Scale (APERS). This initial collection of data yielded valuable information about current strengths in different schools as well as areas of need. These need areas were prioritized and the ACE/ACPS team will continue in the coming weeks to further refine the action steps and collect more baseline data across a variety of programs.
The ACPS/ACE Services Improvement Plan was crafted to address four main areas: Classroom supports using Evidence-Based Practices, Boosting Classroom Content, Process Improvements, and Development or Refinement of Coaching. The specific goals are centered on social and communication skills through utilization of a practical planning tool, development and implementation of an ASD specific IEP protocol, and development of coaches across the division for social/communication efforts. The ACPS and ACE team are excited about these focus areas because they address the urgent needs of the ASD population as the division looks towards making every ACPS student "career and education" ready upon graduation.
Chesapeake Makes Great Strides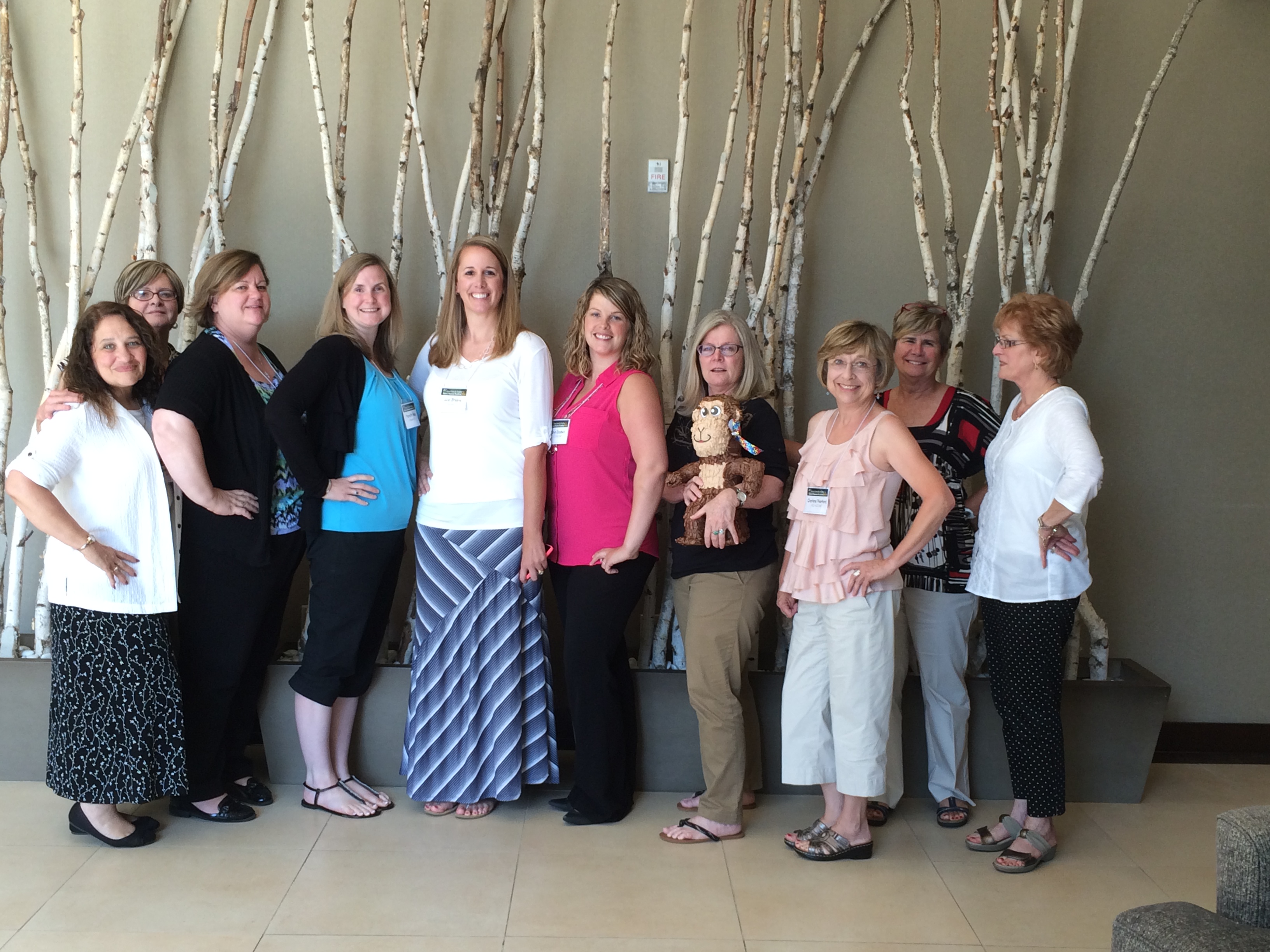 The Chesapeake Autism Service Improvement Team (ASIT) worked hard all summer developing their SIP (Service Improvement Plan) goals and looking deeply at where they are now and where they want to be in 5 to 7 years. As we move into the fall much has been accomplished to lay the groundwork for goal progress. Target classrooms have been identified for intensive assessment, coaching and training initiatives are in place for the 2014-2015 school year. Coaches have been identified and Coaches' training will take place on October 17, 2014. Subcommittees have been formed to serve as research and development teams for each of the 4 goal areas. Finally APERS (Autism Program Environment Rating Scale) assessments are planned for the target classrooms to begin this process. This team enjoys mixing pleasure with work! We have held planning meetings at fun and interesting venues – the Ocean View Fishing Pier, a member's living room with an extensive lunch buffet, and a local library/café.

Chesapeake's team members continue to evaluate their current infrastructures at the ground level, as well as the administrative level to strengthen our work on various initiatives. The team is dedicated to creating sustainable change in their division to support their teachers and increase student outcomes in communication, social skills, and transition.