Research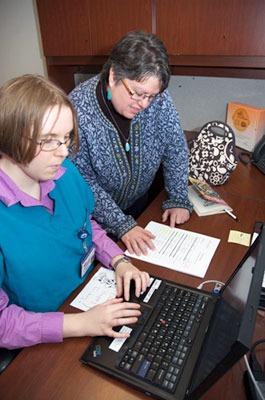 VCU-ACE engages in research to identify evidence-based practices for individuals with ASD across the age range and spectrum.
The center is currently engaged in four funded research projects from the National Institute on Disability Rehabilitation Research regarding autism and the transition from school to work and post-secondary education. Check out the description of each research project.
Additionally, VCU-ACE team members are leaders in the field and engage in professional scholarly activities designed to enhance and disseminate research in the field. Many team members have a specific area of research interest and contribute to the field through their work at the Center. Contributions include publications of books, book chapters, and articles to peer reviewed journals. Further, members promote the understanding and use of evidence based practices through local, state, and national presentations. For a representative list of publications and presentations, click on the link to the left.
VCU-ACE seeks funding for new research and collaborations with national and international experts in Autism Spectrum Disorders and Systems Change. This focus on research will ensure that Virginia's stakeholders concerned about ASD services have the highest quality of information related to evidence-based practices.