December 2, 2015
Beyond the Therapy Room - Integrated Therapy
Over the years, the staff at the VCU-Autism Center of Excellence have spent a great deal of time talking to and working with hundreds of related services therapists (Occupational Therapists, Speech Language Therapists, Physical Therapists, etc) throughout Virginia. The focus of our conversations have mostly been about how they deliver services to students on the spectrum in the most effective and efficient manner. More specifically, we have been discussing the importance of inclusive practices as it relates to many facets of a student's education. We know the research supports that better academic and social outcomes occur when supports are provided in the least restrictive settings. That being said, we also know that each child with autism is their own person with unique educational, social, and emotional needs which underscores the significance of individualized planning. When we consider service delivery models, there is no "one size fits all" approach and a continuum of models should always be offered based on needs. This article highlights the overall benefits of a service delivery model called, "Integrated Therapy" (IT), because of it's emphasis on least restrictive environment service delivery and emphasis on inclusion.
What is Integrated Therapy anyway? We are all familiar with the term "push-in" therapy. This is when the therapist works with the student in the classroom either separately from the rest of the class or within the context of the lesson and existing classroom structure. There are different interpretations of how this can be implemented but ultimately the student benefits by having less transition in and out of the class, more opportunities for practice with other adults and classmates, and embedding related services goals into the academic milieu. However, collaboration is important to the success of this model and it is possible data collection will be more difficult.
Integrated therapy incorporates the same therapy approach as "push-in" but adds additional structure to the relationships with teachers and overall process. In this service delivery model, supports are provided in the classroom, where the student is receiving instruction. Therapy is provided in less restrictive setting and does not remove the student from the classroom or instruction. IT also helps students to generalize communication skills beyond the pull-out therapy setting and provides generalized benefits for all students. For example, a speech language pathologist (SLP) has exposure to levels of communication (rate, volume, complexity) in natural environment, where she would not have in a typical therapy room.
To read the rest of this fascinating article, click here.
Make Improving Goal Mastery Your Goal for the New Year!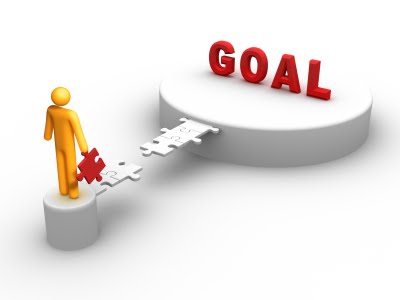 A reminder that VCU-ACE offers a self-paced online course, Improving Goal Mastery through Data-Based Decision-Making! This course, developed in collaboration with Grafton Integrated Health Network, provides a structured and systematic approach to developing, implementing, and monitoring goals and objectives written for students with ASD.
There are many strategies for instruction and intervention with students with Autism Spectrum Disorder (ASD) to teach skills needed to lead independent, productive, and happy lives; yet, these practices are often implemented without carefully monitoring the effectiveness of instruction. In this course, a structured and systematic approach to developing, implementing, and monitoring goals and objectives written for students with ASD is provided.
The course:
outlines how to write objective and measurable goals that will allow educators to determine whether a student is making adequate progress
demonstrates effective data collection, including types and purposes of data
describes how to graph data and use graphs to make informed decisions
expresses how to review student performance on goals and objectives and make person-centered changes in approaches when needed to facilitate progress
Register now to take advantage of this great self-paced learning opportunity.
Inclusion: Making the Marriage Work
Our goal in education must be to create a rich educational setting for all children. Special Education was originally designed as a "resource" to educational programs, not as a separate placement. Research indicates that removing children from their typical peers undermines their capacity to learn the skills that will enable them to belong. Statistics from the CDC show a dramatic rise in autism; therefore we must prepare our inclusive classrooms to create the educational setting to address the needs of these children. Dr. Barbara Webb, an internationally known private consultant in the areas of Autism, Social Skills, and Positive Behavior Supports, presents more on the subject of inclusion in her webcast, "Inclusion: Making the Marriage Work." Check it out today!
Save the Date for Communities of Learning in Autism Summer Institute
Save the Date for the...
Communities of Learning in Autism (CoLAs)
2016 Summer Institute on Innovation & Impact for Students with ASD
To be held at GREAT WOLF LODGE in Williamsburg
June 28-29, 2016
Who Should Attend?
Regional CoLA participants and identified autism specialists and leaders in divisions.
Educators knowledgeable in autism, who can actively participate with the goal of taking back the information to their division through training and resource sharing.
So that all divisions have an opportunity to be represented at the conference, we will allow two representatives per division to start. A waiting list for additional attendees will be established and individuals will be contacted in space becomes available.
More information will be available soon!
Drawing a Blank II - Readers Webcast
Airing on December 8 at 3:30 pm, Drawing a Blank II- We Want More! What is an educator or parent to do with the dearth of evidence-based options to help readers with ASD who can decode well but don't understand? Join us to learn about some practical, promising practices.
In this session participants will:
Understand the rationale for choosing promising practices to address comprehension
Identify features that make an intervention a good fit for readers with ASD
Explore promising practices to address the needs of good decoders with poor comprehension including Friend Venn (a strategy to teach perspective); Homograph strategy (self-monitoring, clarification, vocabulary growth); Shades of Meaning (connotation and vocabulary); and Use of Technology including electronic dictionaries (vocabulary, resolution of ambiguity)
Join Emily Iland in the second part of this informative webcast series!