July 2017 Enews
July 13, 2017
Roadmap to Independence -- Adulthood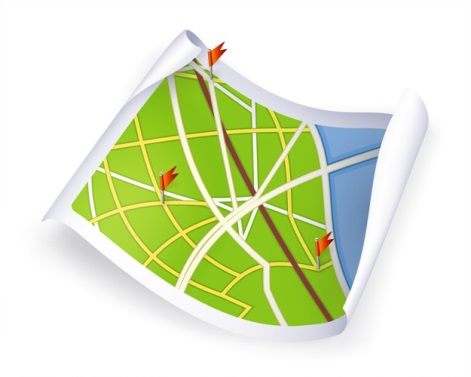 "Each individual, no matter what level of skills or IQ or social abilities, can become a contributing member of the community. This is what will give meaning to their lives." ~Temple Grandin
Throughout the last few months, we've discussed the roadmap to independence. Along the way, we've focused on early intervention, early childhood special education, kindergarten, early and later elementary years, middle school, and early and later high school years. Each part of life has its own unique challenges but also supports and services that help individuals with ASD reach their potential. And of course, the theme throughout has been to look beyond today towards the future, towards adulthood. Providing the right supports and services at the right time for children with ASD helps them learn the skills needed to do well in kindergarten, elementary, and high school, but it also helps build a solid foundation that will serve a student well beyond the school years. Life doesn't stop after high school. In many ways, an independent life is just beginning.
Preparing our students with ASD for adulthood is critical for many reasons. We want our students to be as independent as possible. Unfortunately, not all students transition seamlessly into adulthood. According to a new report out from Drexel University, adults with autism continue to struggle with the transition into employment (Drexel.edu[AH1] ). While the unemployment rate for individuals with ASD is often considered to be over 80%, the report from Drexel highlights that of those who use developmental services, only 14% hold a paying job in the community.
And yet, we know that individuals with ASD have something to offer our communities. We know individuals with ASD have strengths, abilities, and interests that can benefit employers. EVERY person has something that they are good at and something that interests them. People with ASD are no different! Recent articles from a variety of sources now talk about the 'autism advantage.' Autism Speaks describes the advantage as when, "…Individuals with autism bring enormous creativity, intense focus, hard work even when no one is watching, and passion to their interests" (Telegram.com[AH2] ). Another initiative further describes this concept when it comes to passion; "Passion leads to productivity. Because individuals with autism usually have intense, specific interests, the best jobs are those that allow them to be involved with those interests" (IBCCES.com[AH3] ). Half of the challenge is finding that fit between the individual's strengths and interest and the job market. The other half of that equation is creating awareness among employers.
So far, tech companies are seemingly the first to see the autism advantage and expand hiring initiatives specifically for adults with ASD. "Technology companies, including Microsoft, Vodafone, SAP and Hewlett-Packard Enterprise, are most active in reaching out and hiring people with autism" (BBC.com[AH4] ). Many employers are now initiating screening measures to assist in matching strengths with jobs as well as assisting potential candidates with the hiring process including managing the interview process (a traditionally difficult social communication hurdle from individuals with ASD). Under a pilot program at Microsoft, the hiring process is as long as four weeks and includes workshops, time to demonstrate skills, and feedback for candidates (Microsoft.com[AH5] ). There's also been a rise in autism-focused businesses from car washes to cafes and self-employment options including more creative outlets such as art, photography, and music (Forbes[AH6] ).
However, it isn't as simple as identifying strengths in adults with ASD and improving awareness among employers. Creating meaningful, sustainable employment opportunities can require support such as vocational rehabilitation services, assistive technology evaluations, transportation training, the use of mentors, and partnerships between employers and community organizations. Successful employment experiences may also include many of the same supports and strategies used throughout the lifespan such as task analysis, visual supports, positive behavior supports, and addressing social communication challenges and sensory needs. A recent study from a team led by Dr. Wehman demonstrated immersive internships utilizing applied behavioral analysis may assist with employment challenges. To learn more about this study, click here:
http://www.worksupport.com/research/viewContent.cfm/1222
To learn more about the importance of creating individualized opportunities, click here:
http://www.worksupport.com/training/webcastDetails.cfm/381
To learn more about providing supports in the workplace, check out these webcasts:
https://vcuautismcenter.org/te/webcasts/archives/view.cfm
https://vcuautismcenter.org/te/webcasts/details.cfm?webcastID=276
The landscape is changing for people with ASD, including employment. What was once thought impossible is quickly becoming the norm. While we still have a long way to go in improving everything from services to supports to opportunities, it's clear that individuals with ASD have something to offer their families, their schools, their communities, and employers.
---
[AH1]http://drexel.edu/now/archive/2017/May/National-Autism-Indicators-Report-Finds-Low-Employment-for-Adults-With-Autism-on-DD-Services/
[AH2]http://www.telegram.com/news/20170411/tapping-autism-advantage-individuals-and-employers-chart-unique-paths
[AH3]https://ibcces.org/benefits-of-hiring-people-with-autism/
[AH4]http://www.bbc.com/capital/story/20160106-model-employee-are-autistic-individuals-the-best-workers-around
[AH5]https://news.microsoft.com/stories/people/kyle-schwaneke.html
[AH6]https://www.forbes.com/sites/michaelbernick/2016/12/13/where-is-autism-employment-heading-in-2017/2/#359fe94e461b
Want to learn more?
VCU-RRTC (Rehabilitation Research and Training Center) courses, webcasts, and webinars:
http://www.worksupport.com/training/index.cfm
Center on Transition Innovation's Employment First:
https://centerontransition.org/transition/employment/first.html
Employment Tool Kit from Autism Speaks:
https://www.autismspeaks.org/family-services/tool-kits/employment
Supporting Adult with ASD in the Workplace Using Behavior Supports by Carol Schall, Ph.D.
Summer Learning Opportunities
In case you missed any of our training opportunities throughout 2016-2017, check out this list during summer break!
The customizable portal system known as the MyACE Dashboard provides an opportunity to earn badges in a variety of topic. To get started with your own MyACE Dashboard, you'll first need to create an account. Follow the link to get started today: www.vcuautismcenter.org/myace/
The Parent Playbook is a course designed for parents and caregivers of children with ASD. To register for this self-paced course, please visit: www.vcuautismcenter.org/te/family.cfm
Webcast presentations this year included some fantastic presentations on topics like augmentative and alternative communication, visual supports, and quality of life! To view these archived webcasts, please visit: www.vcuautismcenter.org/te/webcasts/archives/
We also added several new How To videos, including many new preschool specific topics such as matching language to learners, providing choices, and graphic organizers! To view these videos, please visit: www.vcuautismcenter.org/te/how_to/