Richmond City
Richmond Public Schools
Autism Services Intervention Team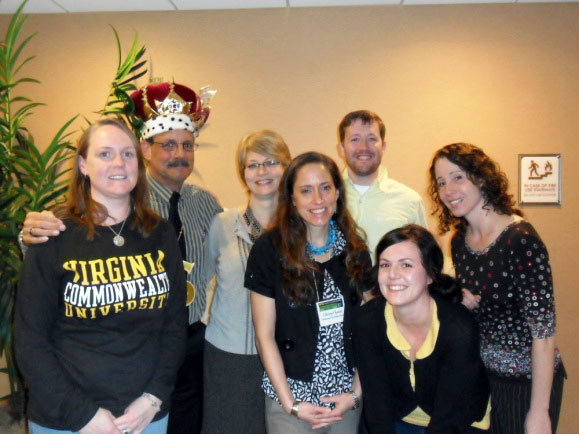 Web address:
http://newweb.richmond.k12.va.us
Vision:
Richmond Public Schools will provide an enriched learning environment in which school staff, peers, family, and community partners collaborate to ensure each student with Autism Spectrum Disorders receives an education that allows him or her to lead extraordinary honorable lives, have choices in where he or she lives, works, and plays, and offer his or her best to the world.
Mission:
As public servants entrusted with the education of students with Autism Spectrum Disorders we practice excellence by implementing evidence based practices.
We promote and practice honest open communication by including families, agencies, and community as partners.
We make educational decisions regarding what is best for our students by ensuring that these decisions will result in effective and responsible communication, interaction with others, choices, and independence.
We ensure the highest quality of faculty, staff, and administration by creating a learning community where reflection and inquiry are encouraged and expertise is welcomed from the outside and grown from the inside.
We collect data to evaluate our effectiveness and engage in critically reflective practice to ensure student learning and instructional integrity.
We will know we have achieved this mission when our students leave us as self determined, honorable, contributing members of their community.
Beliefs:
Every child deserves to go to school in their home community with their neighborhood peers who are frequently their best teachers.
Every child and family is worthy of a welcoming inclusive school community where their differences are valued.
All staff members can teach a child with autism.
We are the Capital Choice for all families who have children with autism.
Respect for diversity of opinions can lead to consensus, stakeholder ownership, better outcomes and stronger community.
Our students with autism add richness to their community through diversity of thought, communication, learning style, and skills.
Our students with autism teach and learn from their peers.
The most important aspect of our mission is to teach our students with Autism Spectrum Disorders to communicate and interact confidently and competently.
High expectations and individualized supports are the key to lifelong success.
We share the responsibility of the education of students with families and community partners.
The ultimate measure of our success is positive student outcomes of social significance.
Goals:
All professionals working with and supporting students with ASD will demonstrate competency in the implementation of key EBPs, producing programmatic continuity from school to school and from level to level.
Provide increased access to information and opportunities for parent training and networking regarding topics and resources related to ASD.
Identify a scope and sequence and effective methods for teaching social skills to develop social competence in three secondary schools (one per year) within the division.
All students with ASD will have and use an individualized functional communication system to make requests, express wants and needs, protest, and engage in social interactions with peers and adults
Development of a plan to expand career and technical education opportunities for students who require on-going self-care, social, and communication supports.